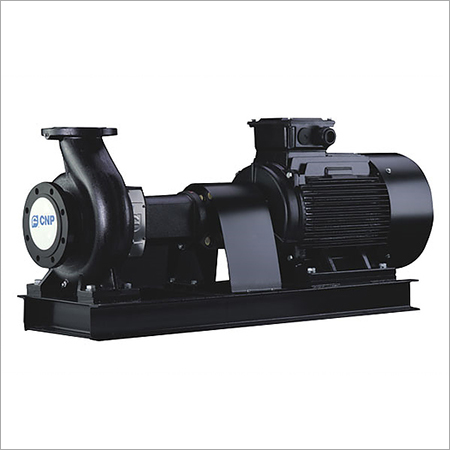 Product Description
NISO series of pump is single-stage centrifugal pump and features axial suction and radial discharge; the pump body is fixed by base. Pump has back pull out design which facilitates easy servicing without disturbing the pump body and piping. Impeller is with optimum design; large inlet avoids whirlpool; low NPSH pump; works stably with very less noise.
End Suction Centrifugal Pump back-pull-out design Sturdy structure with low noise Easy to maintain and long service time
Applications
Water supply system
HVAC
Booster, constant pressure water supply
Fire fighting system
Irrigation, farming
Industry transferring, drainage system
Cooling Tower
Pressurization and pumping of industrial and civilian clean water or other liquids;
Key Features

Back pull out design for fast and easy maintenance.
Technical Specifications

| | |
| --- | --- |
| Flow Range (Q) | 0-750.0 M3/hr |
| Delivery Head | Max. 16.0 Bar |
| Liquid Temperature | -15°C~+110°C |
| Speed (n) | n 2900/1450rpm |
| Power (P) | P up to 160kw |
| MOC | HT200, impeller in Brass, SS & CI |